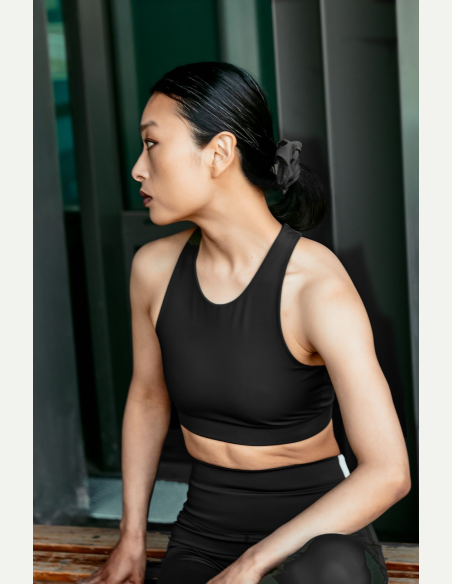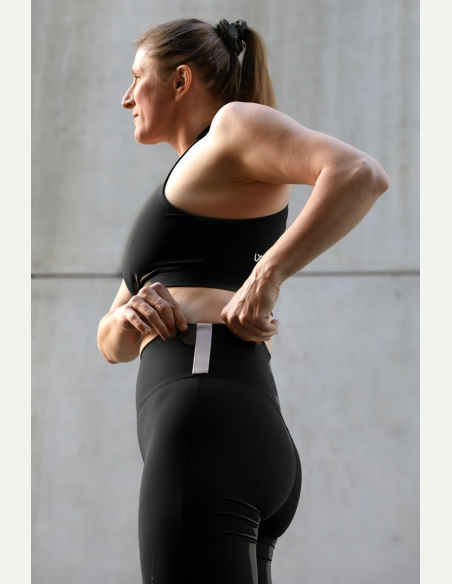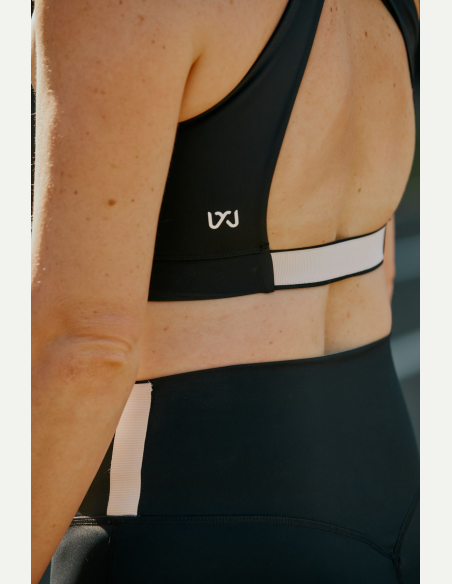 Nuna brassière Noir white
Nicely covered
Polyamide recycled opaque
Average maintenance
Very comfortable.
Sturdy style, well covering on the sides for a good breast retention.
Soft, smooth and sheathing recycled material.
On the back, finish lined creamy color that gives a neat style to the bra.
Suitable for all types of practices.
The most:
- thermal insulation
- excellent coverage
- stretching in both directions
- UV protection
- resistance to boulochage
Kumiko makes an 85B and wears a size S.
Elodie makes a 95C and wears a size L.
Elo makes a 90C and wears a size M.
You hesitate between two sizes, take one from above.
Materials

65% Econyl® washed polyamide, 35 %Elasthanne : Colours black, indigo blue, orange tangerine & green Olive : 78% Polyamide labélisé Econyl®, 22 % Elasthanne : Saffron yellow colour, petal pink, grenat red Made from our falls.

Manufacturing

Workshop audited, compliance with industry-recognized social, environmental and ethical standards (SMETA audit)

Size correspondence

S: 85A, 85B, 80C, 90A, 95A, 90B, 85C M : 95B, 90C, 85D, 85E L : 100B, 95C, 90D, 90E XL : 100C, 95D, 95E If you want advice, you can contact@kitiwake.com.

Washing tips

Wash at 30°, drying up 800 laps / minute maximum, do not pass to dry laundry. We recommend washing in Guppy bag that retains the majority of micro particles and protects your clothes and reduces pollution from marine ecosystems.
Customers who bought this product also bought: