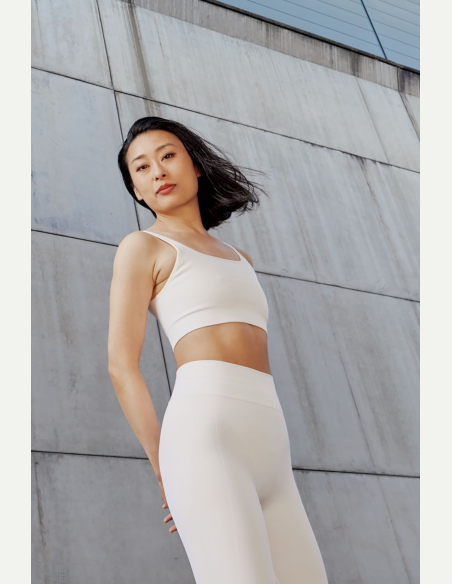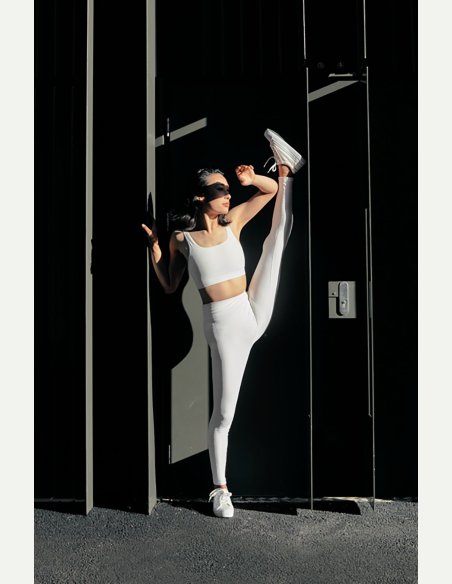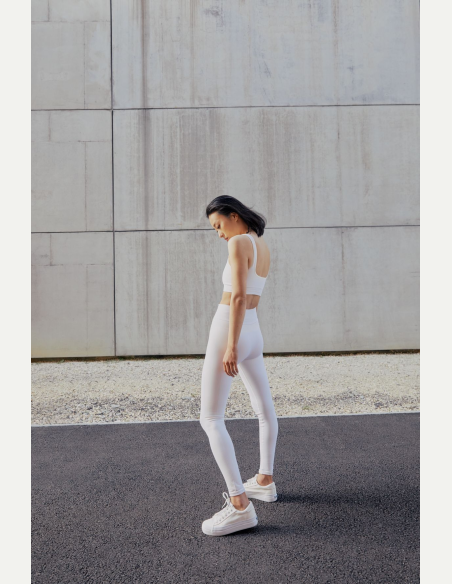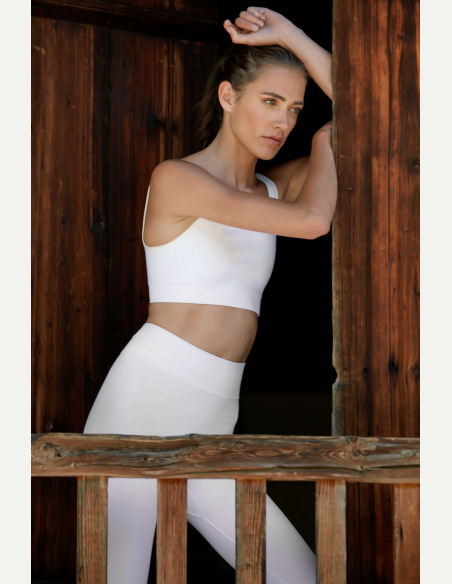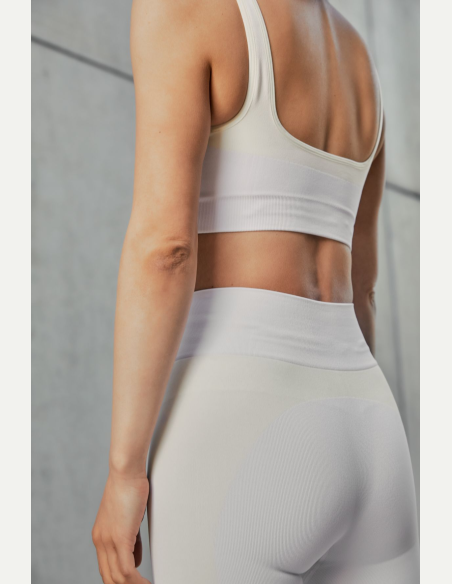 Asha legging Blanc et Ivoire
Perfect hold at price
Recycled polyamide/polyester
Climbing smoothing
seamless manufacture allowing to weave the garment without sewing with an eco-responsible technical thread.
Smooth tone that highlights the curves of legs and buttocks, and extends the silhouette.
High waist belt highlighted by a fine grey stripe that perfectly maintains the garment in all postures.
Suitable for pregnant women.
Suitable for all types of practices.
The Plus:
- thermal insulation
- breathability
- excellent coverage
- stretching in both directions
- antibacterial
- resistance to boulochage
Kumiko makes a 34 and wears a size S.
Laëti makes a 38 and wears a size M.
You hesitate between two sizes, take one from above.
Materials

57% recycled polyamide, 33% recycled polyester, 10% Elasthanne. This product is made from recycled nylon yarn and certified Oeko-Tex and GRS.

Manufacturing

Workshop audited, compliance with industry-recognized social, environmental and ethical standards (SMETA audit)

Size correspondence

S:36 M:38 L:40 XL:42. If you want advice, you can contact us at contact@kitiwake.com.

Washing tips

Wash at 30°, drying up 800 laps / minute maximum, do not pass to dry laundry. We recommend washing in Guppy bag that retains the majority of micro particles and protects your clothes and reduces pollution from marine ecosystems.
Customers who bought this product also bought: